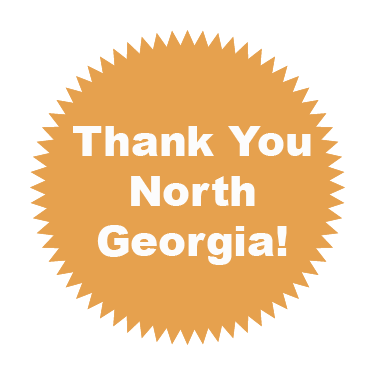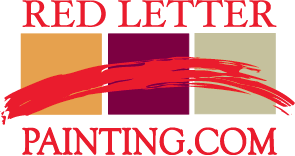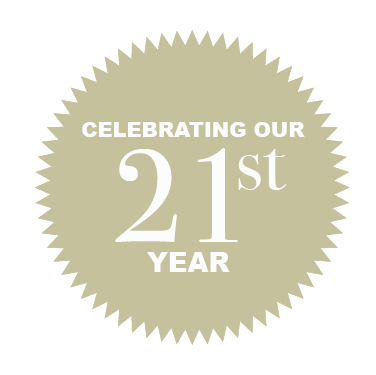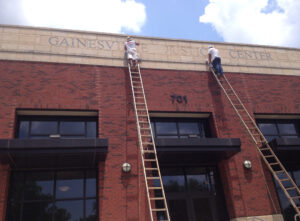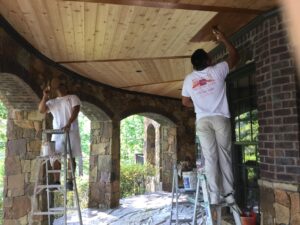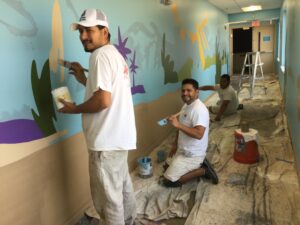 Professional Painting Contractors Serving North Georgia Since 2001
770-540-4292
Proudly serving
Dawson,
Forsyth, Hall, Lumpkin,
Habersham and White Counties
Our Mission Statement
Red Letter Painting honors God by combining an exceptional customer service experience with craftsman painters and superior paints and coatings that provide you the
ultimate in confidence.
Our Promises:
– Provide free and quick estimates
– Start and complete your project in a timely manner
– Remain in constant communication about our progress
– Be detail-oriented and always stand behind our work
– Keep clean and neat work environment
– Finish your project to your complete satisfaction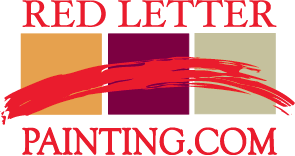 Our customers say it best...
I am writing to recommend the services of Red Letter Painting and Mickey Mitchell. Red Letter recently completed a bath wallpaper removal and paint project in my home. Although the project was more complicated than expected, the project was completed quickly and efficiently. Care was taken to ensure that all fixtures were protected and cleanup was thorough.
I can highly recommend Red Letter Painting and will surely use their services for future painting needs.
Sincerely,
Karen Martin
September 4, 2022
Red Letter Painting took a drab basement and turned it into a light, bright workspace that my colleagues and I are enjoying each day. Red Letter was careful and conscientious as they worked on our campus and did the work in a timely manner. It turned out beautifully!
Lorrie Griffith
Shelby Publishing Co.
Gainesville GA 30501
Mickey Mitchell, with Red Letter Painting, provides excellent service. Our 2-story house needed more than just painting. Mickey pressure-washed it, caulked the cracks and painted it within 2 days. He corrected past mistakes and painted more than what we agreed upon, no additional charge. Mickey is honest, hard working, and very considerate – a true professional. I do not hesitate to recommend Mickey, you will get a quality job for a very reasonable price.
Tim Schick
Gainesville, GA 30506
 I would highly recommend Mickey Mitchell and Red Letter Painting for their painting services. I have used them the past 2 years for exterior and some interior painting. Mickey is so nice and easy to work with and is fair in pricing. If you get a lower quote than his, he will usually meet the lower price. He and his crew are super dependable, polite, neat, and respond quickly to any issues. He always communicates his plan/ work schedule to you so you know what to expect and when to expect them–he is very reliable. After power washing and painting the exterior he did a great job cleaning the windows. I think you will be very happy with Mickey's work.
P. Amidei, Harbour Point resident
Gainesville, GA 30506
In May we called Mickey at Red Letter painting to paint the whole interior walls, ceiling & trim with the exception of our bedroom & master bath which we had done a couple of years before.
Mickey & his crew came out the next week and did not stop until they were finished.  At the end Mickey did a walk through with us to make sure we were satisfied and they did a wonderful job!
They all are very professional and friendly and easy to work with!
It was as pleasure getting to know Mickey and his crew!
We were so pleased we just had them come back to do the whole interior of our garage.  They did not disappoint.  They did a fantastic job!
If you need a good painting company we would highly recommend Red Letter Painting!"
Thank you Mickey!
Tommy & Lynn Anderson
Mickey and his crew did an amazing job at our house from start to finish. I contacted him about an interior painting job via his website, and he responded within an hour. He then came over to do a thorough walk-through and give me a quote (this was on a Friday). Once I accepted the quote, he and his crew began to work that very next Monday.
Their paint job looks great. Not only that, they were very careful and thorough, gently moving and then reorganizing furniture as they went so that everything was how it was situated prior to the job. His guys were also friendly and respectful — and even cajoled me into playing a little guitar for them once they finished!
The final cost was also very competitive with other quotes, and they completed what was a fairly large job within three-and-a-half days.
I would definitely recommend Red Letter to anyone and will certainly be doing so to friends and family.
Morgan Lee, Gainesville